Our Annual General Meeting was held on Saturday 4th February with 60 members attending the event. As well as providing an opportunity to update members on the progress made by the organisation over the last year and our plans going forward, the AGM was a milestone for the organisation, its investors and the city. It was the first AGM where members not only got to approve the payment of 3% interest to investors who invested prior to 2014, they also got to vote on how we spend the first Community Benefit Fund of £3252. These two items mark a major success for the organisation, one which we can all be really proud of.
Members voted to use the Community Benefit Fund to benefit the following 2 organisations;
£252

to

Solar Aid

who provide access to solar lights in some of the most remote regions of the world

£3,000

to

South Yorkshire Energy Centr

e to work with 100 households in Sheffield who are in fuel poverty.
We'll further update on the donation of the Community Benefit Fund in the coming months, and look forward to generating further funding for other causes in the coming years.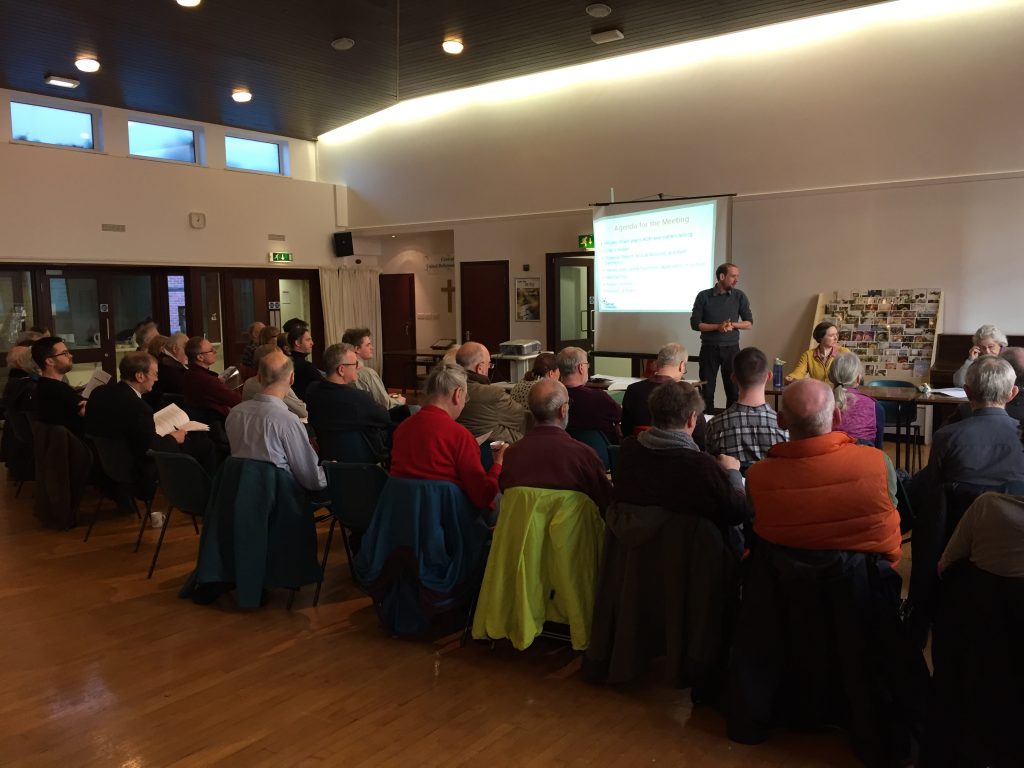 Other points of interest raised and discussed at the AGM include;
3 solar pv schemes generating electricity

Over £40k of revenue since first scheme became operational in 2014

Progress made in further developing the organisation despite a challenging environment

Successful second Community Share Offer raising over £7ok from 74 investors (incl 56 new investors)

Installation of our 4th solar pv scheme at Lembas

5th solar pv scheme close to being agreed on a Sheffield based social housing site

Continuing to develop the organisation with the aim of installing half a MegaWatt of community owned renewable energy in Sheffield.
For the Chair's Full AGM Report see here; Chairs Report 2017