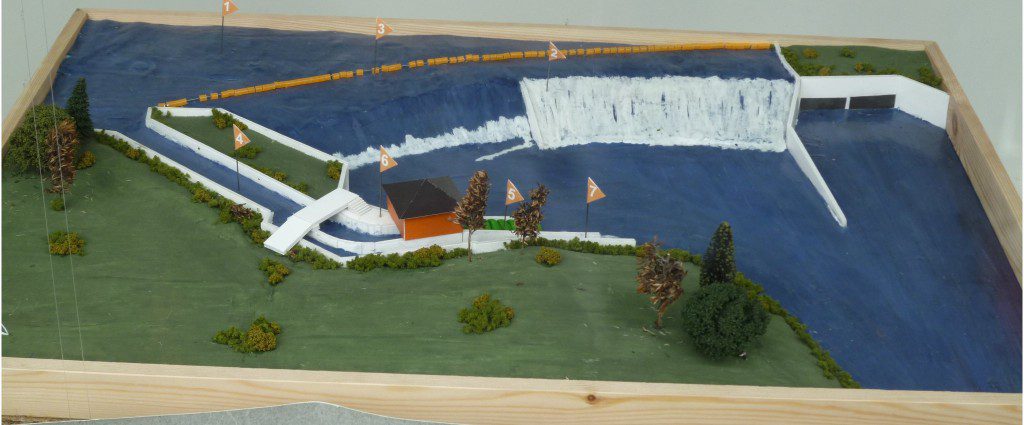 Come along and see our model of the Jordan Dam scheme in one of the Sheffield Showcase shop windows in town.
The Showcase windows are empty shops that can be booked to advertise businesses or community groups. We have a window on Cambridge St, just off Pinstone St near Debenham's. Our exhibition will be there until April 1st.
The model making group burned the midnight oil to get the posters and the model ready in time. We were also very lucky that one of our volunteers, Rowan Watson-Taylor, had made a model water wheel (it actually works! you can see it in action at Peace in the Park) that is an eye-catching feature of the display.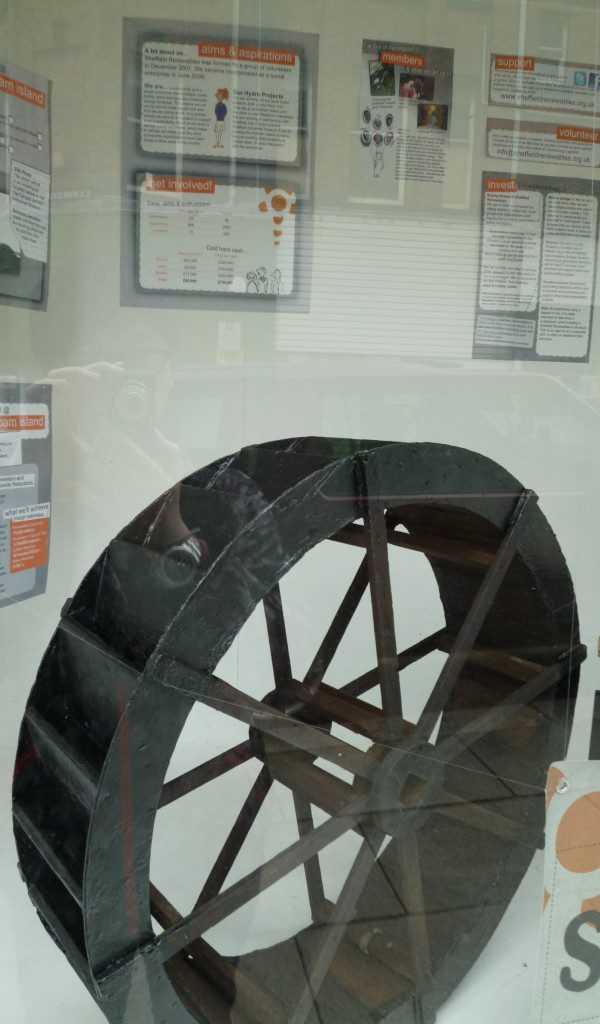 Why not have a look and let us know what you think? Whilst you're there you can check out Sheffield is My Planet's shop window display, on the opposite corner.
Jean Tinsley