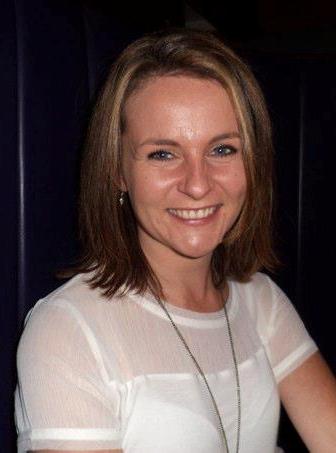 Whilst it is all systems go for the Community Share Launch on Saturday 15th September work on the rest of the project and organisation carries on. We have recently recruited two paid employees to give us the organisational capacity to speed up both the fundraising and project development.
Emma (pictured) has joined us as General Manager and will be leading on the Community Share Offer and day to day control of the office and admin duties and volunteer co-ordination.
Emma has previously worked in regeneration and sustainability for local authorities and the private sector in South Yorkshire and is a qualified project manager. She is committed to environmental sustainability and working towards this through partnership and community engagement. In the current jargon "she has hit the ground running" and has already pulled together a strong team of volunteers in the office.
On the technical side James Duffy (camera shy) has joined us as Technical Project Manager and will be spending time preparing the contract documents ready for the tender for the construction side of the project. James has a civil engineering background and has experience of managing and involvement in projects on the River Don, including the Five Weirs Walk and fish pass construction. Both have loads of local knowledge and will be based at South Yorkshire Energy Centre and we are really pleased to have been able to recruit people of such commitment and high calibre.