Originally posted on 27 May 2010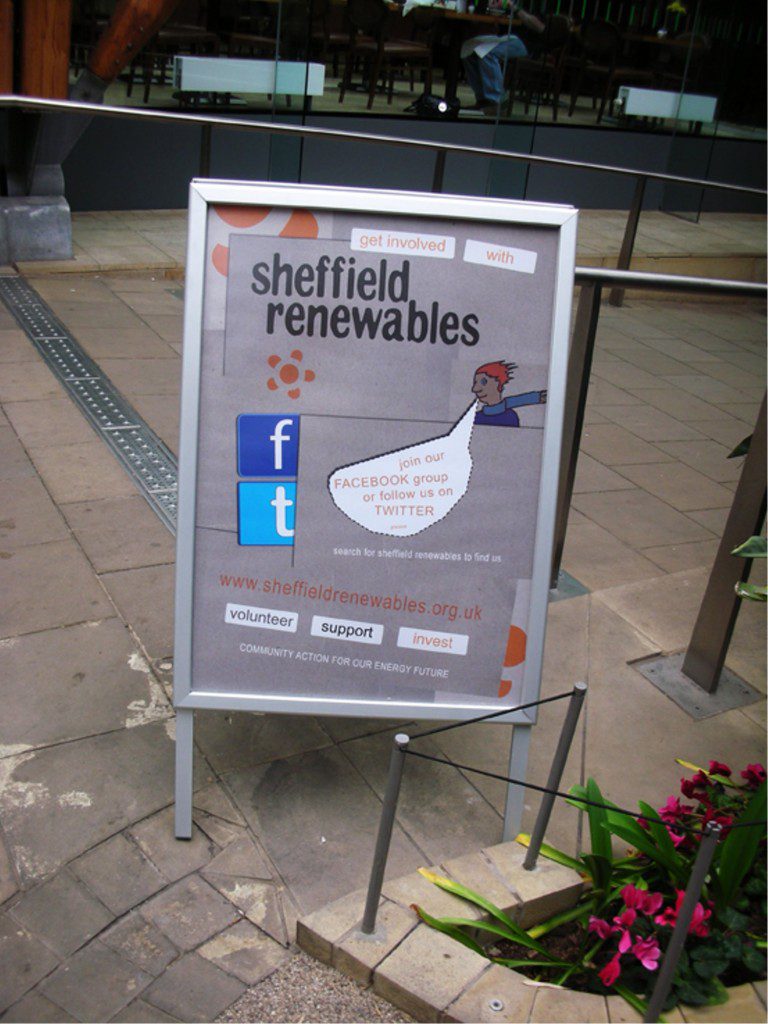 Sheffield Renewables's now legendary A-Board is out and about in Sheffield City Centre (see photo above). If you see the A-Board anytime before the 25th of June 2010 and you want a chance to win £25 worth of book tokens all you need to do is:
Take a picture of yourself (or get someone else to take it) with the A-Board.
Post the photo on the Sheffield Renewables Facebook page (or email it to info@sheffieldrenewables.org.uk)
Wait until shortly after the 25th June when one photo will be picked at random, to see if you have won.
Terms and conditions:
£25 worth of book tokens will be handed over to the owner of the winning picture, picked at random (by our special machine), sometime soon after the 25th of June 2010.
The prize will be book tokens and nothing else.
Only one entry per person please.
By entering the competition you agree to let us use your photo in publicity materials for Sheffield Renewables.
You need to become a fan of Sheffield Renewables on Facebook to post your photo onto the page.
If you enter by email, we will use the email address to contact you if you are lucky enough to win.
No information will be passed on to any other organisation, but photos posted on Facebook can obviously be seen by other people (so don't post images if say, you are supposed to be at an important work meeting in Manchester for the day and you decide to stay in Sheffield to go shopping).
The winner will be announced on Sheffield Renewables' website and Facebook page.