Originally posted on 9 December 2009
On the 28th of November, five Sheffield Renewables volunteers trekked to and fro between our office and the workroom at Heeley City Farm, transporting our tools and equipment ready for the model making workshop.
The first challenge was to work out how we extract the motor from a broken wheelchair, craftily acquired by one of our crew. Mission accomplished, there was further puzzling over why the motor refused to work. Thankfully Matt (our resident electrical engineer) performed open heart surgery and brought the motor, now reconstituted as a generator, back to life. After attaching it to our bike trainer system, Jan was able to generate electricity with his cycling!
Meanwhile Sam brought Craig up to speed on our design for the Archimedes screw. They perfected a technique for attaching leaky hosepipe to the framework in a spiral shape to make the blades. It was a slow process, due to the time it took the glue to dry, so Jean took over as Sam's assistant when Craig had to leave.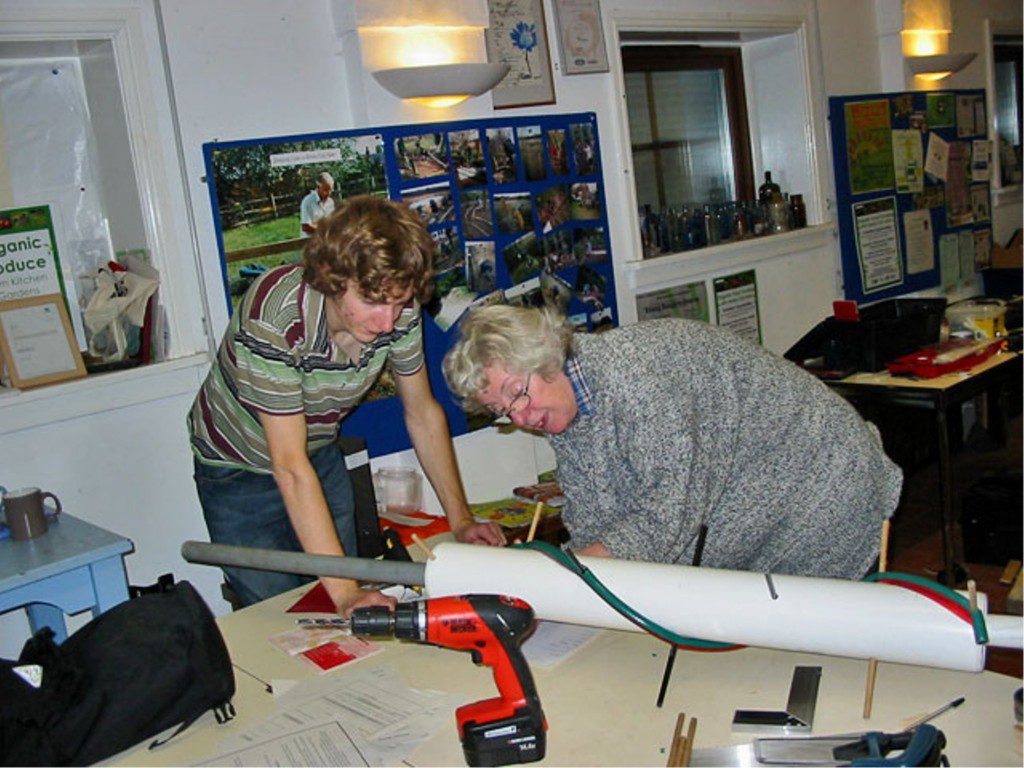 We still need to improve how the motor is connected to the bike trainer and some electrical work will be required to ensure the output electricity has the correct characteristics to charge a laptop. There's also plenty more to be done on the Archimedes screw.
With our volunteers taking a well earned break over the festive period, our next model making workshop is scheduled for Saturday 30th January. If you are interested in joining in, check out the Events section of our website in case the date changes and email us at info@sheffieldrenewables.org.uk so that we know to look out for you.