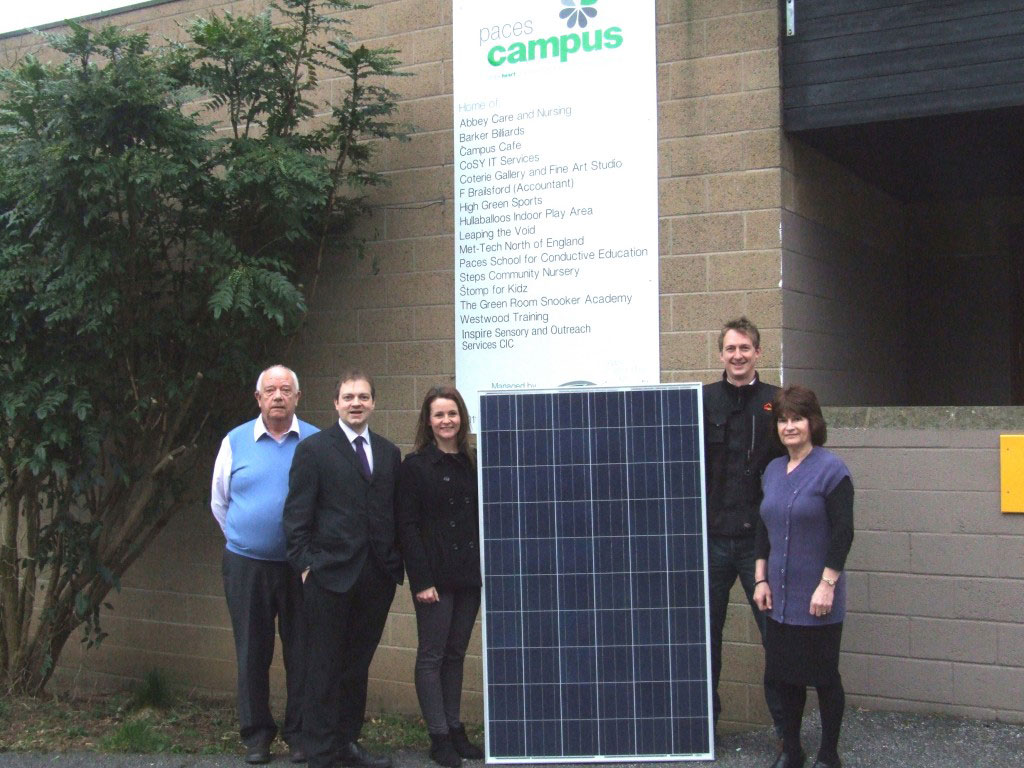 Introduction 
Paces Campus community solar scheme is Sheffield Renewables' first solar project. Commissioned in April 2014, the project installed 196 solar panels on the sports hall at Paces Campus, giving an installed capacity of 50 kW with an expected generation of around 38,000 kWh, the equivalent to electricity used by 12 homes.
Paces Campus provides a wealth of community support including a school for children with disabilities, a day care nursery, after school club, indoor play centre, art studio and gallery, sports hall and a community café. It also houses social enterprises and charities and offers office space for business support.
In May 2015, the solar scheme completed its first year of generating clean, renewable electricity.  It generated 41,870 kWh, exceeding expectations and representing a carbon dioxide emissions saving for the year of 18,423 kg.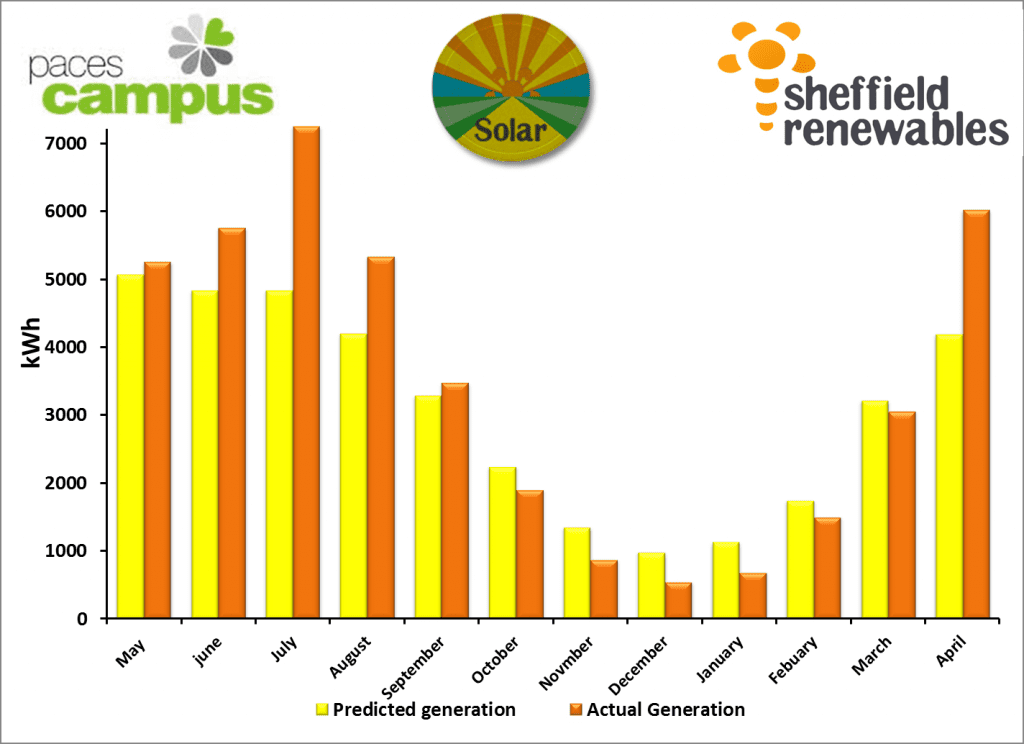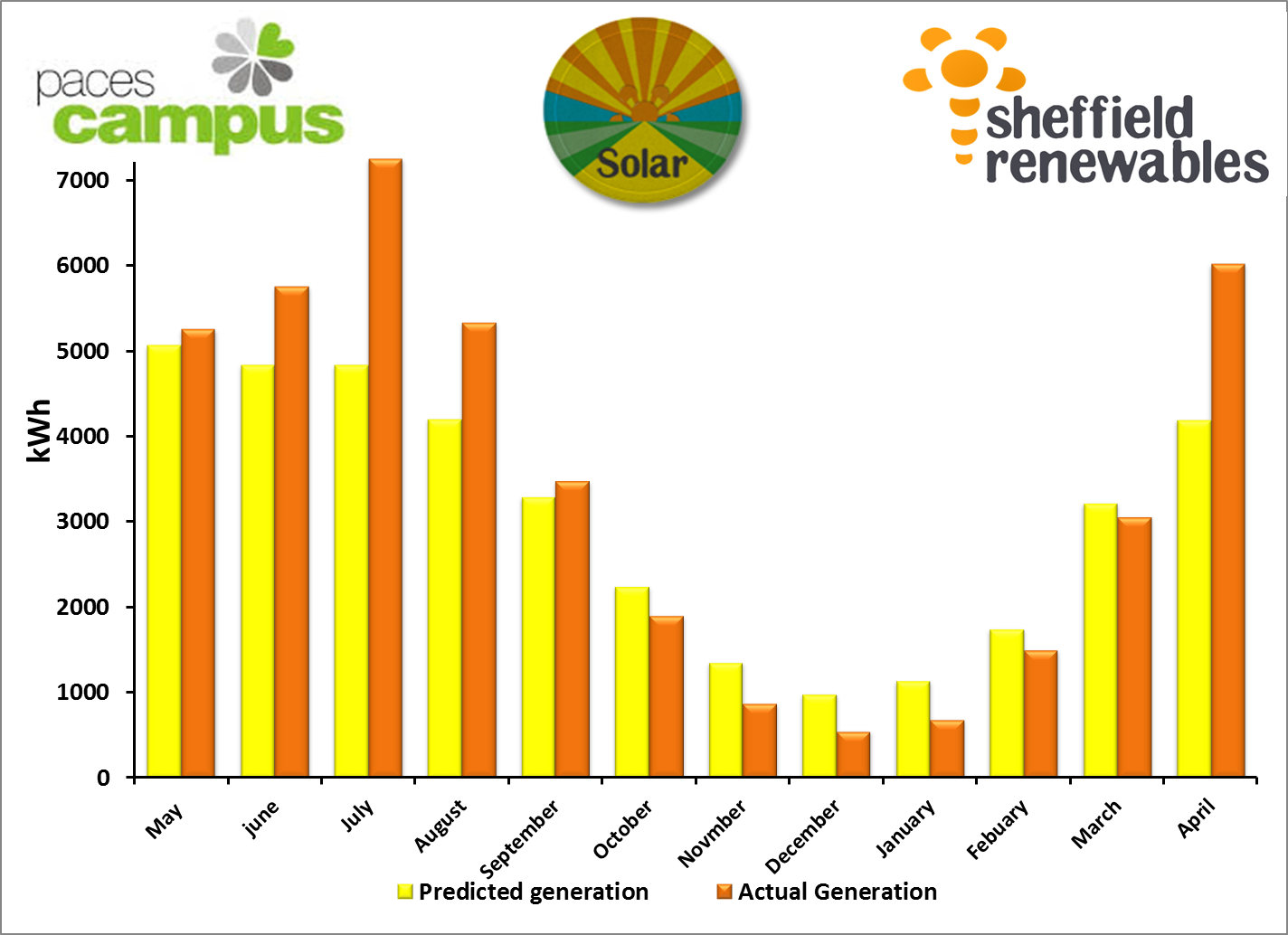 Finances 
The project was funded by shares raised through our Community Share Offer. The project has provided an ethical investment opportunity which gives a modest (i.e rate of inflation) financial return, complemented by wider social and environmental benefits. The project cost £60,000 and has an expected income of around £8,500 per year.
Further Information